We love animals and we want them to fully enjoy their stay, after all they deserve a holiday too!
Our rooms are equipped to accommodate your four-legged friends.
We accept all types of pets. If there is any particular request, please tell it while booking and we will try to meet every little request. You will find everything you need: bowls, bespoke cot and dog bags. If the breed or type of pet is specified at the time of booking, we will prepare for your arrival!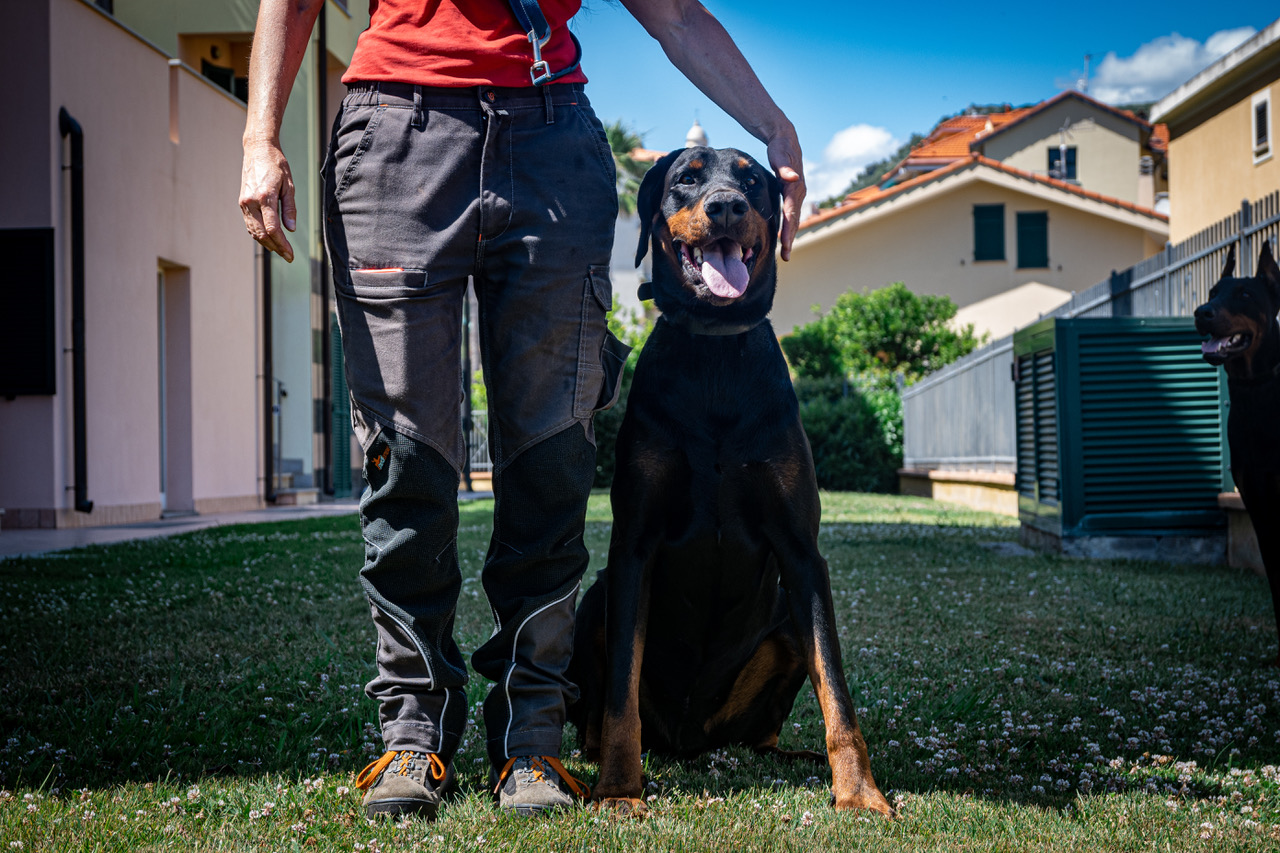 DOG AGILITY PATHS AND DOG SITTING SERVICE
During your stay in Verezzi, you can contact our expert dog trainer (ENCI), Simona Verri, and participate in group behavioral training sessions for your four-legged friends. This courses can quickly change your pet behavior when in contact with other dogs.
Residence Le Saline also organizes dog agility courses, designed to improve the abilities of your pet.
Near Residence Le Saline, there is a dog kindergarten, a service where you can entrust your dog to a dog sitter and carve out some free time without worries.
Excursions with your four-legged best friend
Our land is the capital of outdoor activities: paths immersed in nature with breathtaking views and with the Ligurian sea as a backdrop. Go on an adventure with your dog and a group of adventurous people to discover the area: a moment of leisure, also useful to teach your dog how to behave when in group situations. In addition, in summer, on the first Thursday of the month, we organize boat trips with dogs: a moment of discovery for you and your furry friend.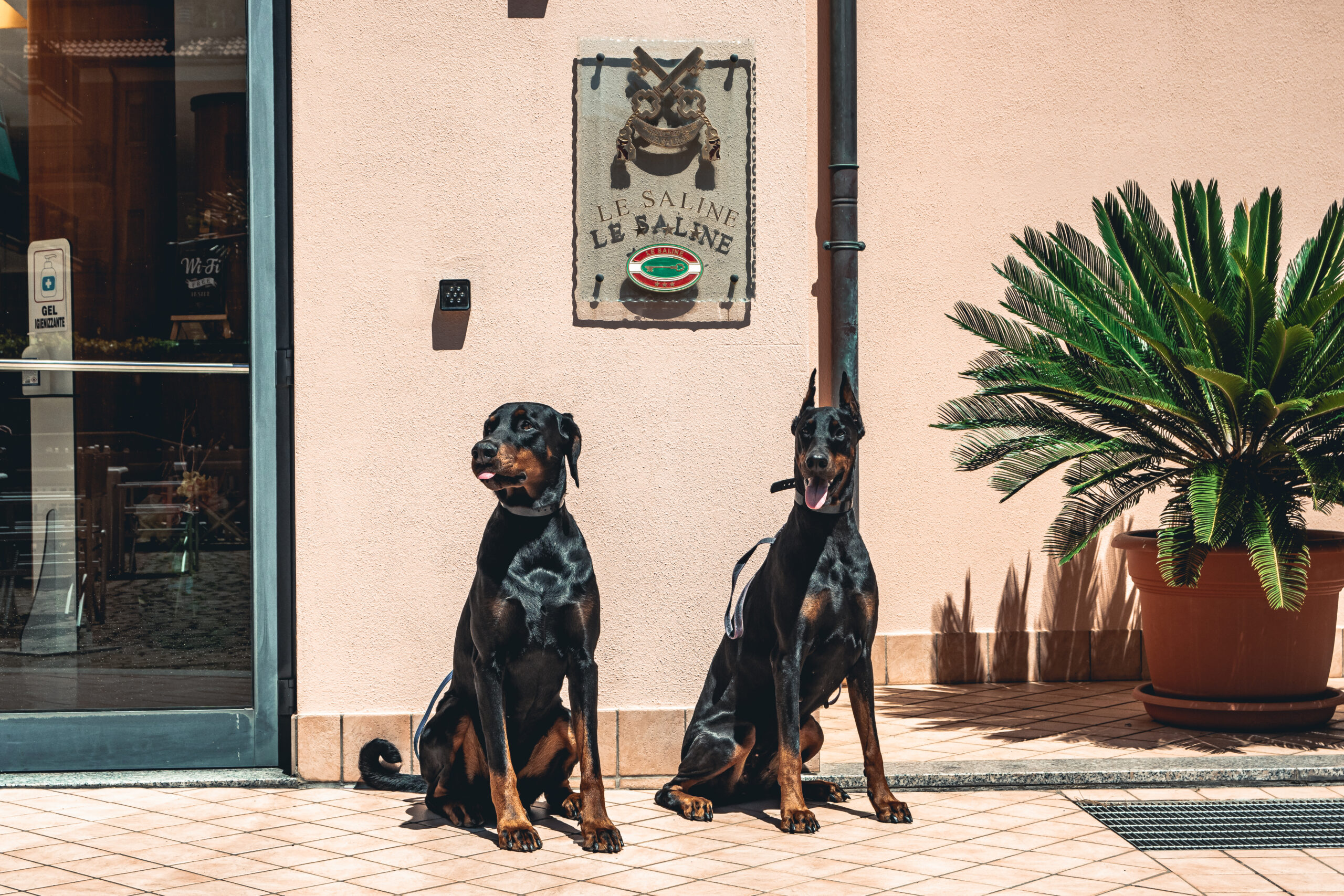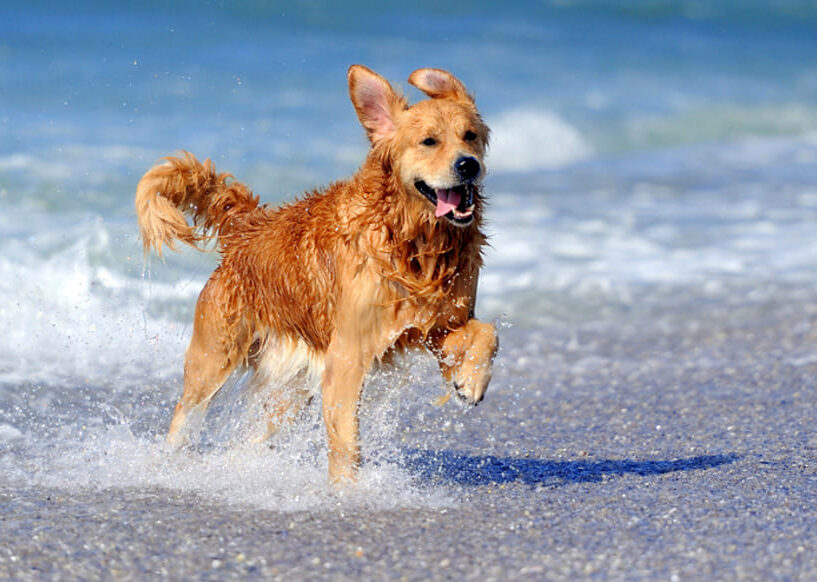 Five minutes from our hotel, there is a beautiful beach equipped for dogs that has an agreement with our facility. The pet-friendly beach is dedicated to four-legged friends. Everything you need for a sunny day with your pet. The bathing establishment also offers a nice restaurant which is also open in the evening.